Use truck transportation when delivering cargo around the Czech Republic, the whole of Europe or as part of container transportation. Thanks to our network of verified carriers, we will secure transportation of consignments of all sizes according to your needs, from individual to oversized cargo. We will deliver it to the goal destination quickly and for a fair price.
Every cargo has a green light
Thanks to smart distribution of consignments, there is no delay
and even small cargo is priced fairly.
Parcel shipping
Just one box and we set out.
Pallet shipping (LTL)
Cargo that doesn't fill an entire truck will be linked with another one. Favorable price remains.
Full truck load shipping (FTL)
Allows you to use the truck's full capacity.
Your consignment will be comfortable
We are equipped for the most common types of cargo.
Curtainsider semi-trailer
For transporting cargo on pallets.
Jumbo unit
It can take up to 130 m³of cargo or 32 EUR-pallets.
Refrigerated superstructure
Offers cargo cooling or partitions for dividing temperature modes.
Tipper semi-trailers
Tipper semi-trailer for transport of bulk material.
Anywhere in the Czech Republic and Europe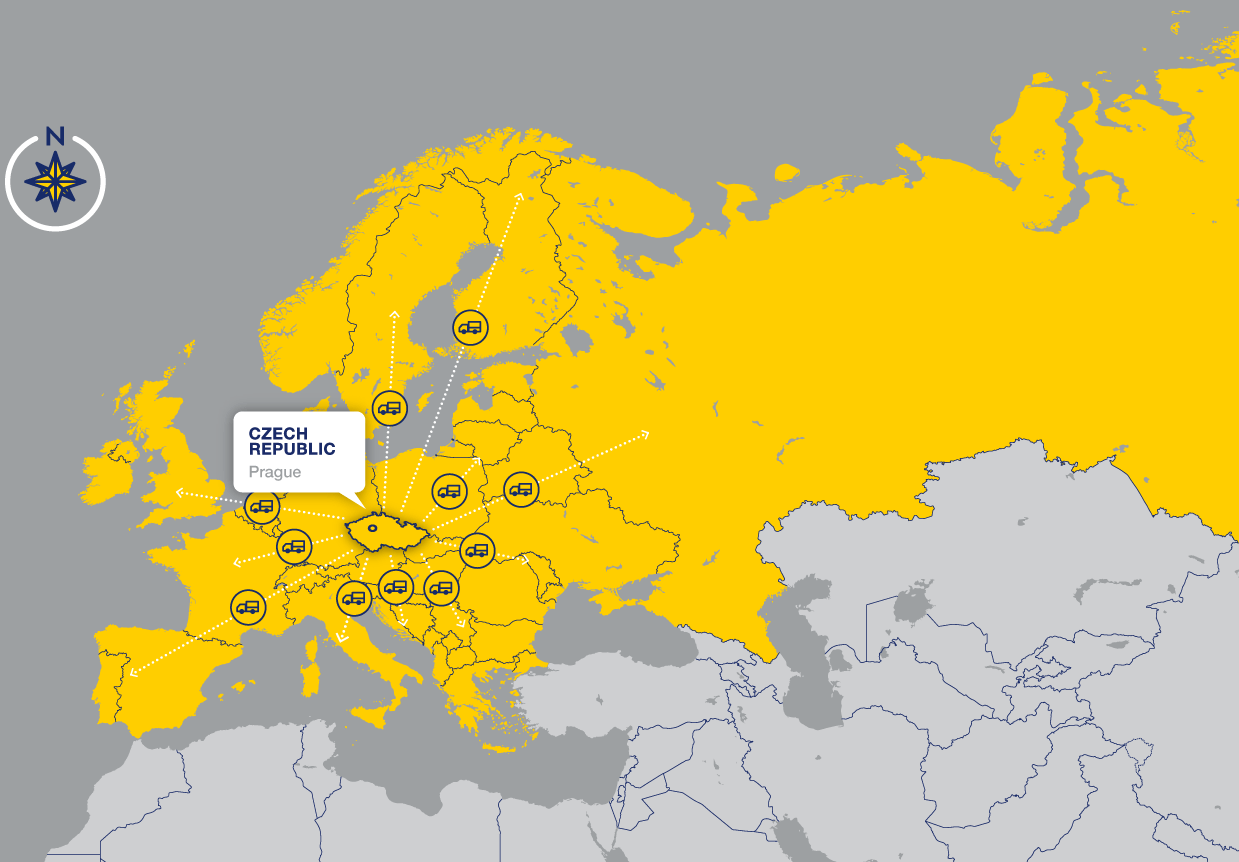 Why are we the right choice for you?
We're fast
We will respond to your inquiry within 2 hours with a specific offer. You will not wait for us.
We always find free space
We guarantee space in the truck for your cargo, so it can go as quickly as possible.
We're flexible
You have a lot of room to edit the route.
We're experienced
We've been successfully securing truck transport for more than 27 years.